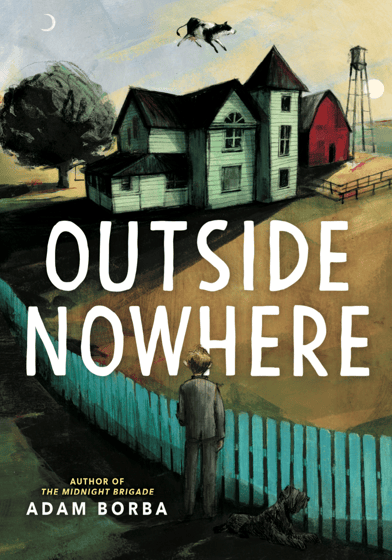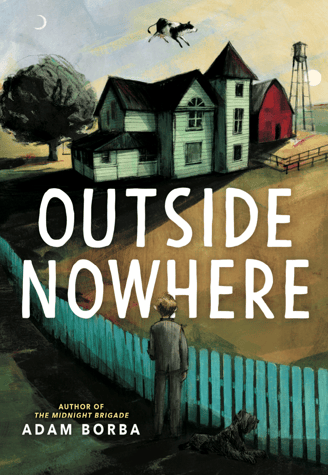 From the author of The Midnight Brigade, this heartwarming and humorous middle grade novel follows one boy's summer adventure at a peculiar farm in the middle of nowhere.
Charming and funny, Parker Kelbrook can wriggle out of anything he doesn't want to do. So when he's forced to take a job at the local pool—a threat to his beach-filled summer plans—he comes up with the perfect prank to get himself fired.
Once Parker's father catches wind of his latest scheme, he decides enough is enough, and Parker is sent halfway across the country to work on a farm alongside five other kids who aren't his biggest fans. As Parker learns to roll up his sleeves and keep his head down, strange things start happening. And after he awakens one morning to find a seventeen-hundred-pound dairy cow on the roof of a barn, he suspects that something magical and mysterious is growing in the farm's fields.
A whimsical story about a boy's discovery that mistakes and miracles can have serious consequences.
"The roots of [a] mystery lead to experiences, mundane and decidedly otherwise, that leaf out into a magical summer for Parker and profound changes in course and spirit besides... A memorable season of mystery, mischief, and marvels." - KIRKUS, STARRED REVIEW
"Blended with a quirky, fable-like third-person narrative, the farm's magical and mysterious elements build to an intriguing novel with a strong emotional core." - PUBLISHERS WEEKLY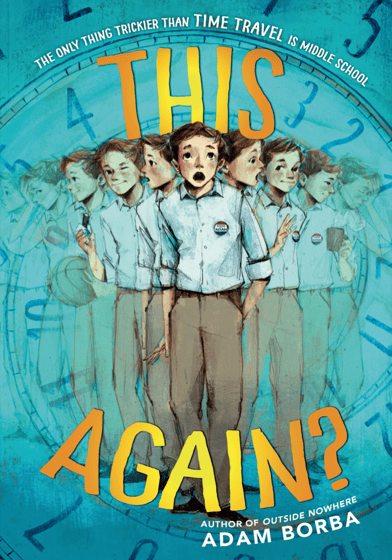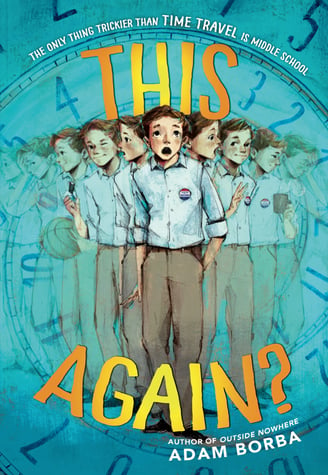 How far would you go to have the best day of your life? Middle grade author Adam Borba returns with a funny and thrilling time travel adventure that tackles questions of fate and free will.

Noah Nicholson has plenty to be grateful for. He has solid grades and great friends, he's finally becoming closer with Lucy Martinez—his crush since second grade—and he just might have a real shot at being elected class president next week. But despite all that, Noah fixates on the should've-beens and could've-beens and the belief that he can make his life perfect. Then Noah comes upon an opportunity to do just that.

At the local bowling alley, Noah runs into someone most unexpected: a boy who looks exactly like him. The look-alike is Noah from nine days in the future, and he insists that if Noah does every ridiculous thing he asks—from quacking like a duck in science class to painting himself green—they can achieve their dream of perfection. However, fate may have other plans, and Future Noah may not be entirely honest about what he's up to. With so much on the line, can Noah trust…himself?
This Again? takes readers on a hilarious journey through time, mind, and middle school.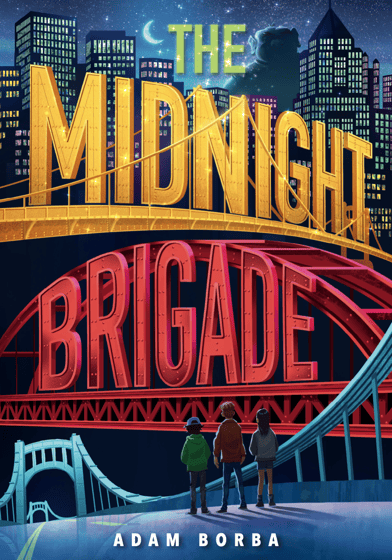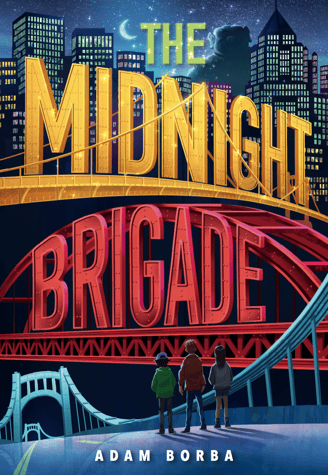 Carl Chesterfield wishes he could speak up—whether that means being honest with his father about the family's new (and failing) food truck, reaching out to a potential friend, or alerting others to the fact that monsters might be secretly overrunning his hometown of Pittsburgh. There's plenty to fret over. And plenty to question.

When a flyer about a mysterious monster-seeking group called the Midnight Brigade catches his eye, Carl sees an opportunity to find answers. Little does he know, his curiosity will lead him to find an incredible discovery under one of his city's magnificent bridges and to be bolder than he ever imagined. Chock-full of humor and heart, this is the quirky tale of three unexpected friends and a cranky troll with a heart of gold...
"Tongue-in-cheek frolic." - BOOKLIST, STARRED
"[A] whimsical, sincere debut." - PUBLISHERS WEEKLY
"...dramatic and amusing...[a] cheering read for children ages 8-12. In Mr. Borba's milieu, children admire and respect their parents, parents admire and respect their children, and trolls give good advice." - THE WALL STREET JOURNAL